Visiting Altea?
Discover the Costa Blanca
Every destination on Costa Blanca has its own special charm.
Where to eat, the best beaches, hiking routes, shopping…
Discover our recommendations in each town
to make the most of your stay
Altea is one of the most beautiful villages in Alicante. Its old town is well known for its beauty and charm. Cobbled streets are reminiscent of the Middle Ages and many corners to discover.
Don't miss its beaches and viewpoints, its original Russian Orthodox Church, or a cup of tea in the garden of the senses.
And if you are a foodie, Altea is a gastronomic paradise where you can savor good Mediterranean food.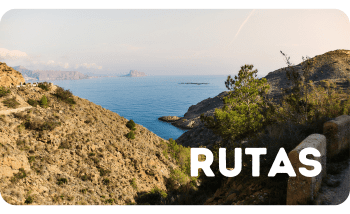 Hiking routes in Altea
Routes through the Mascarat Canyon and Morro de Toix with stunning views from Cabo de San Antonio (Javea) to Benidorm. If you go with kids, do the route of the mouth of the river Algar.
On-demand door-to-door service
Maximum 5 stops per journey